Three Things to Look Forward to in March
1. March 10:
The exhibition
Klee and America
opens at the Neue Galerie in New York. Here's a
description of the show
from the Menil Collection in Houston (a beautiful museum), which has it later in the year but is currently doing a better web-based job of promoting it.
Paul Klee
is my favorite painter, and here are two examples of his work: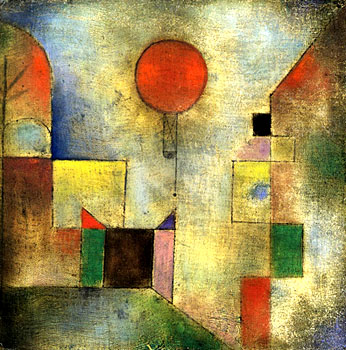 2. March 21:
Josh Rouse releases
Subtitulo
. Rouse is an underrated singer-songwriter. His album
Under Cold Blue Stars
from a few years ago is one of the best of its kind. This is his latest, and my sister swears by a couple of tracks she heard previewed on NPR the other day. I can't access those because my computer is
the spawn of the devil
. (If you're an iTunes freak like me and want to check out Rouse, I recommend the songs "Feeling No Pain," "Directions," "Women and Men," and "Dressed Up Like Nebraska.")

3. March 30:
My fantasy baseball draft in Dallas (I'll be participating by telephone). I start preparing in earnest in a couple of days, if I know what's good for me. OK, this isn't something for the rest of you to look forward to, but it is my blog, after all.